WHITE, BROWN & IVORY (GOLD) MONTH          
                                                                             (September 15 -_October 15)
(culture)
[Principle:  masculine/feminine                                                                                      Hue:    American Bald Eagle;                                                                                 
United States National Symbol]
"Our deepest condolences to the families and  friends… and those affected by the earthquake in Mexico City."                   Sept 20,  2017
(the script)
(to be continued…)
TITLE:   NATIONAL HISPANIC  HERITAGE MONTH
Treatment:  
In celebration and honor of our  Hispanic Americans… and our nation's  Hispanic and Latino  population…
innovation,  friendship  & culture…   & grace  (voice).
        Guatemala                                             
        Honduras
        El Salvador
        Nicaragua
        Costa Rica
Mexico
Chile
Belize             
All in celebration of a commemorative month as Latino Americans, September 15 (anniversary of independence) –  October 15, in recognition of  the  independence of these Latin American  countries.
Synopsis:
Celebrating all histories, cultures and contributions of  American citizens  whose ancestors came from Europe…Spain and Mexico… the Caribbean and Central and        South America.
(to be continued…)
Country:   UNITED STATES                                                                                                                          (AMERICA/ AMERICAS)
Permission is given to share this SCRIPT DEVELOPMENT(S)  as long as this development — in –whole is posted in its entirety and nothing has been changed or altered in any way no fees are charged to read it, and KATCHPROFILMS' credit, copyright and websites are included.
KatchProFILMS. ©  2011 — 2015,  2016.  2017/2018.  All rights reserved.
IVORY MONTH (WHITE, BROWN…)  addendum  
Treatment:  
"From Old Mexico to modern-day rodeo,  bull riding has become the fastest growing sport in the United States."
—  American Cowboy,  magazine/blog  Jan  2014
🙂  "MAY WE ALL"……………………………………………………………………………………..
Florida Georgia Line [feat.  Tim McGraw];  [Writer(s):  Rodney Clawson,  Jamie Moore] [Producer:  Joey Moi] [Album:  "Dig Your Roots"  (Republic Nashville  2016)]
Synopsis:
RIDERS:  World Top 10 
1)  EDUARDO APARECIDO   2)  KAIQUE PACHECO   3)  J.B.  MAUNEY  4)  CHASE OUTLAW  5)  JESS LOCKWOOD  6)  DEREK  KOLBABA  7)  MATT TRIPLET  8)  STORMY WING  9)  COOPER DAVIS  10)  JOAO RICARDO VIEIRA 
((to be continued…)V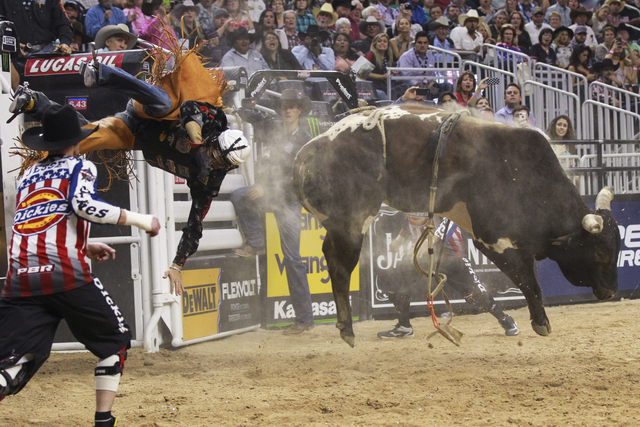 //
KatchProFILMS.  ©  2011 – 2015, 2016.  2017/2018.  All rights reserved.